03/09/2012
On Friday, August 31 Joana participated in the special program "El Món a RAC1" and that led to the filing of the 2012-2013 season of the radio station. Accompanied by his band played the song "Carry Me Home (shinny Thing)". Àudio del programa
Few days before he was interviewed on the program "El Matí de Catalunya Ràdio". In this case played live the song "Princesa de Colors" from the latest album The Relief Sessions.
So Joana hill a great week to participate in the two radio programs most listened in Catalonia.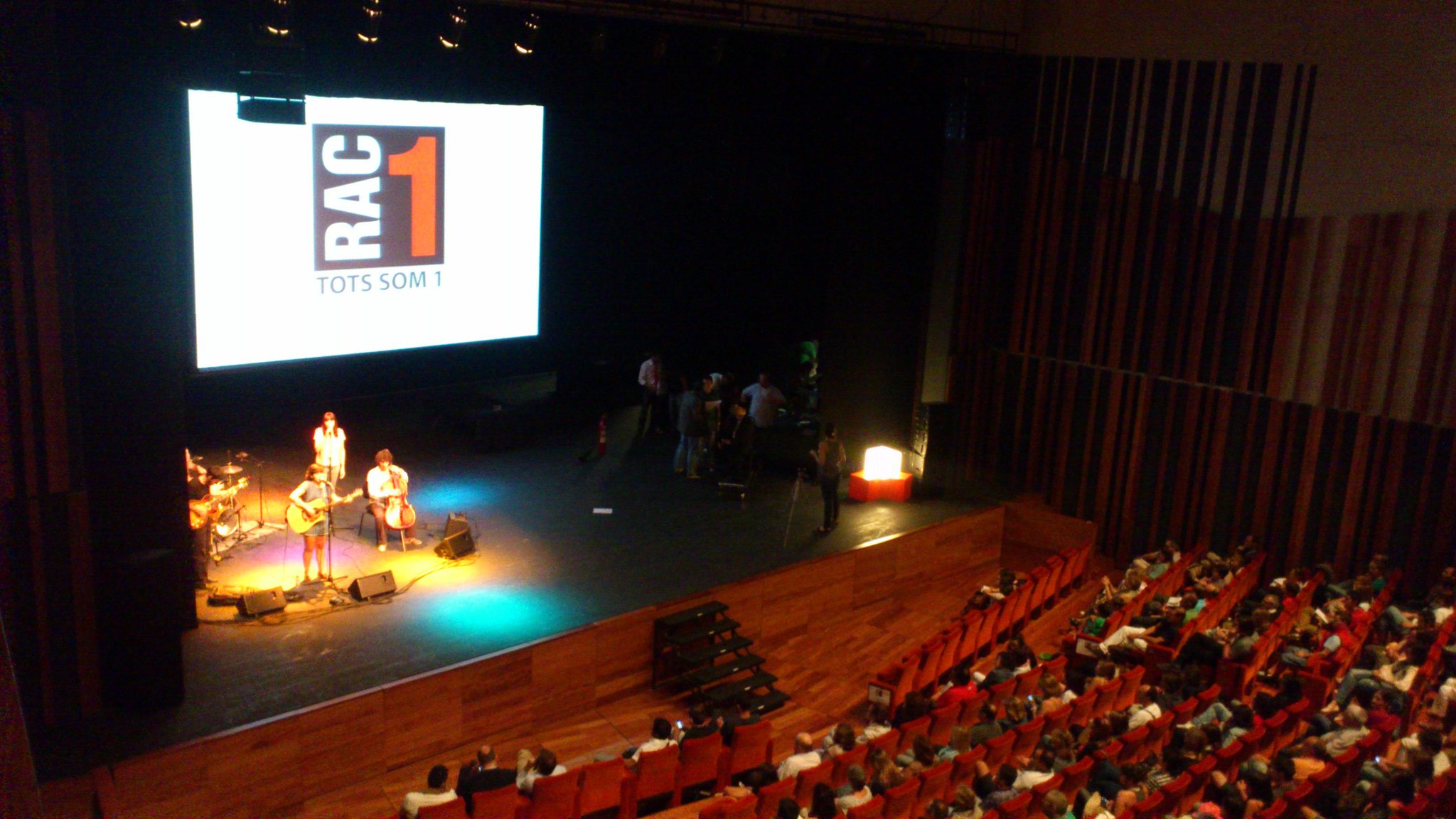 15/04/2012
Aquest dimecres 11 d'abril, la Joana Serrat acompanyada per la seva banda de músics, va fer un concert al programa de ràdio "Cabaret Elèctric" d'iCatfm. Fa unes setmanes la Joana va participar en aquest mateix programa acompanyada per l'Adrià Plana. En aquesta ocasió amb la banda al complert, ha estat entrevistada i han fet un petit concert de 7 temes: "Vacuum (l'astronauta)", "Princesa de Colors", "Alaska Bar" (del primer disc Liffey), "Bedroom Culture" – "Moonbeams" – "The Castle" (del segon disc Hit The Pavement) i "Carry Me Home (Shiny Thing)".
Us deixem el vídeo del tema "Princesa de Colors" i diversos enllaços amb l'àudio de tot el concert:
-Enllaç: Escoltar l'aàudio
-Enllaç: Descarregar àudio
-Escoltar per iTunes
Posted by Administrador in concerts, Premsa-Radio-TV, The Relief Sessions, Uncategorized, Youtube and tagged as alaska bar, bedrom culture, carry me home, concert, directe, El cabaret elèctric, hit the pavement, icatfm, liffey, live, Moonbeams, Princesa de Colors, radio, the castle, Vacuum (L'astronauta)